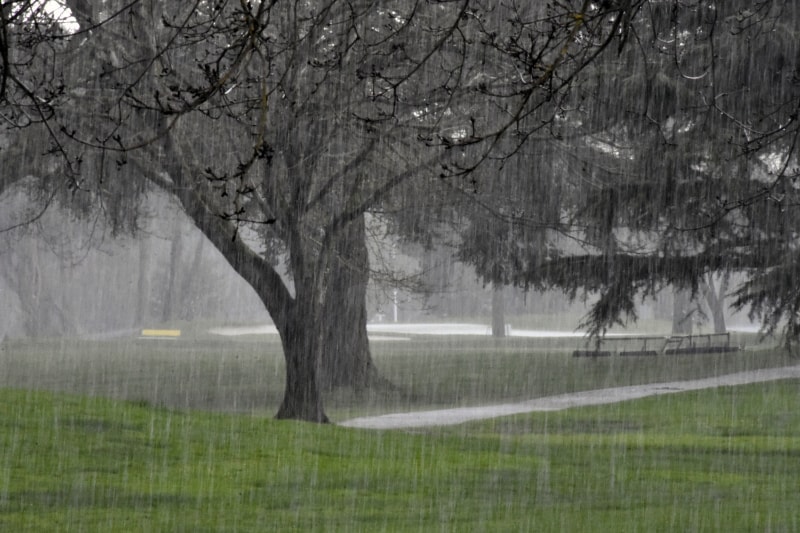 Hurricane season is here—are you prepared?
Louisiana hurricanes can cause flooding, property damage, and power outages. Taking the proper precautions can help keep you and your loved ones as safe as possible.
Your hurricane preparation plan should include a strategy to protect your Sulphur home—including your heating, ventilation, and air conditioning (HVAC) system.
While protecting your HVAC system may not be your first thought, it is a significant investment you would not want to replace. Be proactive and act accordingly when there is a hurricane warning. Reduce the risk of damage not only to your home—but also to your HVAC, electrical, and plumbing systems.
At Trouth Air Conditioning, we take your safety seriously. Let us help you protect your home. We are the most trusted team of HVAC professionals in Louisiana and are always looking for ways to better serve you and help you reach your comfort goals.
Tips to Prepare Your HVAC and Home for a Hurricane
Here are a few suggestions to take so you can keep your HVAC system and home in top shape before a hurricane arrives:
Know when to turn off your HVAC system: Keep the temperature on your thermostat a couple of degrees lower than usual when the weather is warmer outside and a few degrees higher when it is cooler outside. That way, it will be cooler or warmer inside a little longer if the power goes out.

But don't forget—you don't want to risk frying your HVAC unit. Know when it is time to turn off your HVAC system. If the hurricane is severe enough or flooding has occurred, turn off your system to protect your unit and yourself.
Place all chemicals and potentially hazardous substances in a safe location: Be sure to move any oil, chemicals, gas, and related substances up high away from the ground. You don't want anything spilling or causing contamination, especially if flooding occurs in or near your home.
Remove debris from your backyard and away from your HVAC system: You should never let any shrubs or trees become overgrown near your HVAC unit. Be sure to keep the area clear of any plants or debris throughout the year, especially during a hurricane.

Before a hurricane, be sure the area is clear and remove any debris. Move large items from your yard, like lounge chairs, tables, grills, and bikes, and temporarily relocate them somewhere safe, such as in your garage, shed, or wherever there's room inside your home.

According to the Federal Emergency Management Agency (FEMA), the strongest hurricanes create wind speeds of 155 miles per hour or more, which are known as Category 5 hurricanes.

Don't leave anything that strong winds could blow away—otherwise, the damage could be catastrophic. Hurricanes—and even tropical storms—can lead to tornados and microbursts, causing even more damage.
Stay up-to-date with professional HVAC maintenance visits: The last thing you want is to skip an HVAC maintenance visit. You should schedule service calls twice a year—one in the fall for the furnace and the other in the spring for your AC unit. You want your system to be as efficient as possible.

Failing to keep up with routine maintenance increases the risk of a breakdown, which is exactly the opposite of what you want to be dealing with during the storm season, especially when wait times for service may be longer than usual.


Know when it's time to evacuate: Last—but not least by any means—your safety takes priority over your home and your HVAC system. Pay attention to recommended and mandatory evacuations for your area.

If you need to leave your home and go to a safer location, be sure to have your essentials aside and ready to go, such as emergency food and water supply, medicines, identification, medical documents, and personal items. Consider placing important documents inside a plastic ziplock bag to prevent water damage from ruining them.
What Should I Do After a Hurricane?
When you know it is safe, evaluate the damage to your home.

Has your power returned if there was an outage? Do you have property damage?
Has any flooding occurred inside or outside of your Sulphur home? Are all major appliances, including your electrical, plumbing, and HVAC systems, operating safely and efficiently?
If there is any damage, call for the support you need. Trouth Air Conditioning can assess the damage and let you know the best course of action to take. We specialize in repairing (or replacing) HVAC systems damaged by storms or flooding.
How Do I Deal With Flooding from a Hurricane?
If flooding has occurred while you are at home, limit your contact with the water, especially since there could be contamination from potentially hazardous chemicals or waste. Use bottled water whenever possible until your water supply is tested
Are you returning to a flooded home after a hurricane? Wait to enter your home until you are certain it is safe to do so. Leave if you hear unusual noises or shifting. A professional can help determine whether there are structural, electrical, or other hazards and inform you when it is or is not safe to enter.
Call Us for All Your HVAC Needs
When it comes to offering trusted solutions that enhance your comfort and keep you safe inside your Sulphur, Louisiana, home, no other company has you covered like our Trouth Air Conditioning professionals do! For all your HVAC needs, know you can count on us. Call us today at 337-527-8683 or request service online.